ABOUT TEAM ZIMMERMAN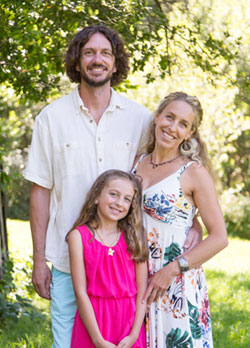 Sara and Rob Zimmerman (aka Team Zimmerman) are an inspired wife and husband team based in the Truckee – Lake Tahoe area. Team Zimmerman is enthusiastic about helping people improve their lives and go after their business dreams through branding, graphic design, web design, and web development. Whether through website design or through unique artisan craftsmanship, we're here to support you so you can thrive by living an empowered life.
When not sitting in the office or studio, they're often playing with their daughter and dog, rock climbing, doing archery, hiking/snowshoeing, mountain biking, or playing music together in their band.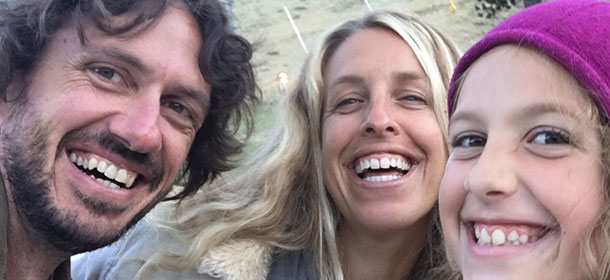 ABOUT SARA ZIMMERMAN
Sara Zimmerman is an experienced artist, graphic designer, and project manager who knows what it takes to promote a business and get it out there. She has successfully ran her own boutique web and graphic design firm for over a decade as well as owned/operated the first women's surf shop in Northern California. Sara has been on CNN and NPR, sold artwork around the world, has an large internet following for her webcomics, and has had both her comics and writing featured on Huffington Post, Upworthy, and Forbes. Sara wears many hats, including:
artist/ illustrator

writer/ copy editing

graphic design/ photo editing

web planning and search engine optimization

advertising assistance

branding

newsletter set up and management

design project management
Learn more about Sara Zimmerman here >>>
ABOUT ROB ZIMMERMAN
Rob Zimmerman is our incredible technical guru, working with computers since the early days of the Apple IIE. He has managed computer networks for schools and offices, provided Apple technical support, run an independent Apple Service and Education company, and spent countless hours with Apple hardware and software and the great expanse of the internet. Rob continues to bring his extensive computing experience through to our clients through custom web design, web development, and systems administration. As a true problem-solver, he prides himself at finding and integrating what is best for our clients' goals and needs. He wears many behind-the-scenes hats at Team Zimmerman Art and Design, including, but not limited to:
programming, including HTML, CSS, PHP, MySQL, JavaScript, WordPress, and more

server administration

domain and hosting setup and management

email setup, administration, and support

advanced Mac computer help

copywriting

editing

business planning

music editing

video editing

and general problem-solving