Website and Graphic Design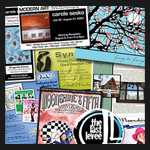 We integrate creative flavor and personalized marketing strategies into all of our graphic and web design projects. We take the time to learn about you, your business, your goals and create something from there. None of this "logo-that-doesn't-match-your-vision" stuff. We're making you something fun, something fresh, and something creative to make you and yours stand out from the crowd. We bring years of marketing and sales experience into the scene to make you something that appeals to both you and your target market. Now that's a fresh breath. Whether you are in the Tahoe region or on the other side of the world, if you need help creating something with a little life in it, contact us. Or view our graphic design portfolio and web design portfolio.
What I do:
We pretty much do it all, but here is a list of some things we do regularly:
logos, website design and development, t-shirt designs, business cards, posters, identities, full marketing campaigns for small businesses, illustrative designs, CD and DVD covers, decals, menus, surf/snow/skate designs, letterhead, signage, branding, brochures, wine and product labels, media kits and sales sheets, website search engine optimization, postcards, newsletters, book layouts, flyers, advertisements (both print and web), presentations, hand-drawn embellishments to graphic design, marketing plans, help with social networking, altering photos, custom maps, video and audio editing… you name it. If you need help with something that we haven't listed here, please don't hesitate to contact us.
More information on Design and Marketing Services: